Dave's Events
Sponsored Events at Fall In 2016
I will host games at 7pm in the Lampeter Room on Friday Night. See Phil at the vendor exhibit for details.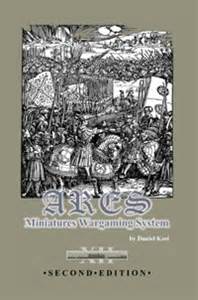 F196 Of Horses and Zombies

Friday at 7pm
Lampeter Room in Wally's Basement Area
Hosted by Mark Henry and Phillip Spera
ARES - Modified
Description: You and your fellow survivors of a zombie apocalypse are on a mission for a cache of supplies at a horse ranch. Things go horribly wrong. Brain dead vendors and beginners welcome. Rule Lawyers and children welcome with accompanying playing parent.
Parting Shots,
"The Greatest General is the one who makes the fewest mistakes."
— Napoleon Bonaparte
Copyright&copy 2011-2016 Spera Cottage Crafters, LLC. All rights reserved.